---
Where's My Water? Free is the free version of Where's My Water? released by Disney It is available on Android, iOS and on the Disney website. Only Swampy's Story is available.
Chapters
Removed Chapters
Differences between Premium and Free versions
Swampy's Story
Other
Trivia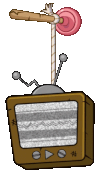 This game uses the original main menu screen, and has an animated television.
It is the only free game in the series to work with IOS 11+.
Most of the removed chapters are added back to the Lost Levels of full version.