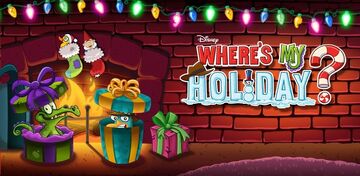 ---

Where's My Holiday? was an exclusive game for Christmas featuring Swampy and Perry the Platypus. There were 6 levels in each story, making a total of 12 levels in the game.
Swampy's Levels
Perry's Levels
Trivia
This is one of the first games in the Where's My Water? series to be retired as it was replaced by another game via an update.
It can not be played on IOS 11 or later due to being a 32-bit game.