For the same fluid in the original game, see Poison Water.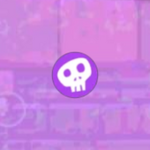 ---
Purple Water is a contaminated fluid. It is the third fluid introduced to the player, and first appearing in the Sewer.
Summary
Gallery
If water enters Allie's pipe, her organ breaks down as it gurgles and produces smoke, Allie herself gets dirty from the Fluid.
If water enters Swampy's pipe, his shower will fill with Poison Water and Swampy will jump out of the bathtub.