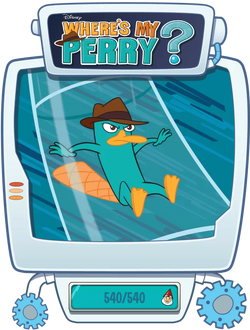 ---
Perry's Story, (as known in-game as Where's My Perry?) is the first story in Where's My Perry?. In this story, the player must guide Water or Steam to Perry so he can attend his meeting all while defeating and avoiding Doofenshmirtz's evil-inators.
In Where's My Perry? Free, the first 5 levels of the first three missions are available to play.
Missions
Trivia
"Missions" are the equivalent of chapters from the original game.
The Mission icons are colored in this order: Blue, Green, Purple, Red.